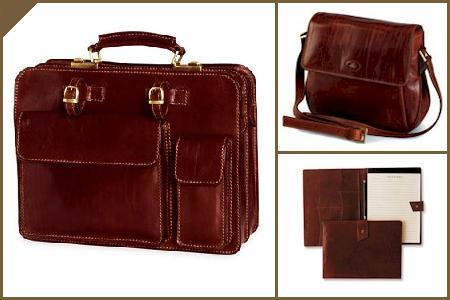 For Gentlemen - Shoulder Bags
<! 52412>
Man's Bag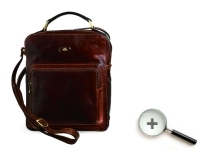 52412
Zipped top, adjustable shoulder strap, carrying handle, front zipped pocket, back zipped pocket & inside zipped pocket.
w/h/d 21cm x 25cm x 8.5cm
Colours available - Brown
£290.00
<! 52757>
Messenger Bag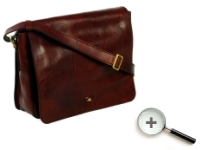 52757
This informal messenger style bag by the bridge has a full size front flap held in place by a mag dot under which is a front zipped pocket, the inside is unlined and has a number of internal pockets for mobile phone, note book etc, the adjustable shoulder strap is leather and this bag also has 2 x zipped rear pockets and a rear trolley case strap.
w/h/d 22.5cm x 26cm x 9cm
Colours available - Brown
£455.00
<! 52777>
Messenger Bag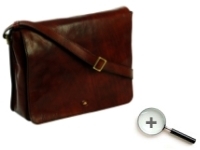 52777

This informal messenger style bag by the bridge has a full size front flap held in place by a mag dot under which is a front zipped pocket, the inside is un lined and has a number of internal pockets for mobile phone, note book etc, the adjustable shoulder strap is leather and this bag also has 2 x zipped rear pockets and a rear trolley case strap.

w/h/d 38cm x 28.5cm x 10cm

Colours available - Brown

£528.00

<! SIDEBAR >